Revolutionizing Cannabis Storage
.
How to prepare your GANJAR
Unpack carefully
Remove the GANJAR from the box in a horizontal position. Make sure that the safety seal on the back is facing upwards to prevent the glass container from falling out.
Remove individual parts
Free the GANJAR from the foam holder and the seal. Be sure to hold the outer case tightly. Remove the steel pad clip and the humidity pads from the box.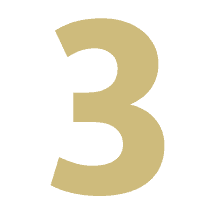 Insert pad
Remove the foil from the Boveda pad and slide the pad into the pad clip. Now attach the pad clip to the lid. Your GANJAR is now ready for use. Fill it and close the container.
How to get the best results with your GANJAR
Sign up for our newsletter and don't miss any news!
Subscribe to our GANJAR newsletter and receive information about special offers and new products. We rarely send emails and will not spam you - promise! Your email address will only be used for this newsletter and you can unsubscribe at any time. For more information, please see our Privacy Policy.

Click on the button and enter your contact information.